DIGITAL COMMUNICATION
We're more than a bunch of experts. We're a family of like-minded people, using our passion and our skills to make a difference.

Project Management, Designed Creative Communication
LOGISTICS, PROJECT BRAINSTORMING - STORY TELLING - MOTION DESIGN Audio, Graphism
DIGITAL AUDIOVISUAL PRODUCTION
Why count on us to deliver results? Because our company is more than just a business. Each person brings something different to the team, but there are a core set of values we all share.

DIGITAL NETWORKS MANAGEMENT
DESIGNED COMMUNITY MANAGEMENT DIGITAL CONTENTS

VIDEO PRODUCTION & POST-PRODUCTION
VIDEO EDITING
MOTION DESIGN
COLOR GRADING

AUDIO PRODUCTION & POST-PRODUCTION
SOUND DESIGN
MULTI-TRACKS AUDIO EDITING
AUDIO/MUSIC MIXING
AUDIO/MUSIC ARRANGEMENTS
AUDIO MASTERING

PHOTOGRAPHY PRODUCTION & POST-PRODUCTION
Photography Shoots (Studio or International Outdoors)
Photo Retouching, Adjustments, Color Grading
Photo Resizing for each social media formats
(Square Posts, Stories...)

PERSONAL & TEAM TRAININGS
DIGITAL COMMUNICATION
AUDIOVISUAL PRODUCTION
VIDEO PRODUCTION
SOUND & MUSIC PRODUCTION


VIDEO POST-PRODUCTION
I'm always working on something. Most of the time, it's getting results for my clients. But sometimes, it's a personal project that lets me explore new concepts and ideas.

Audiovisual Technical Setup (Events, Room, Studio...)
Multi-Camera Live Video Shooting
Multi-Track Audio Recording
Studio Sound Design
Why count on us to deliver results? Because our company is more than just a business. Each person brings something different to the team, but there are a core set of values we all share.

Digital Marketing
Community Management (Brand, Shop, Event, Companie)
Graphism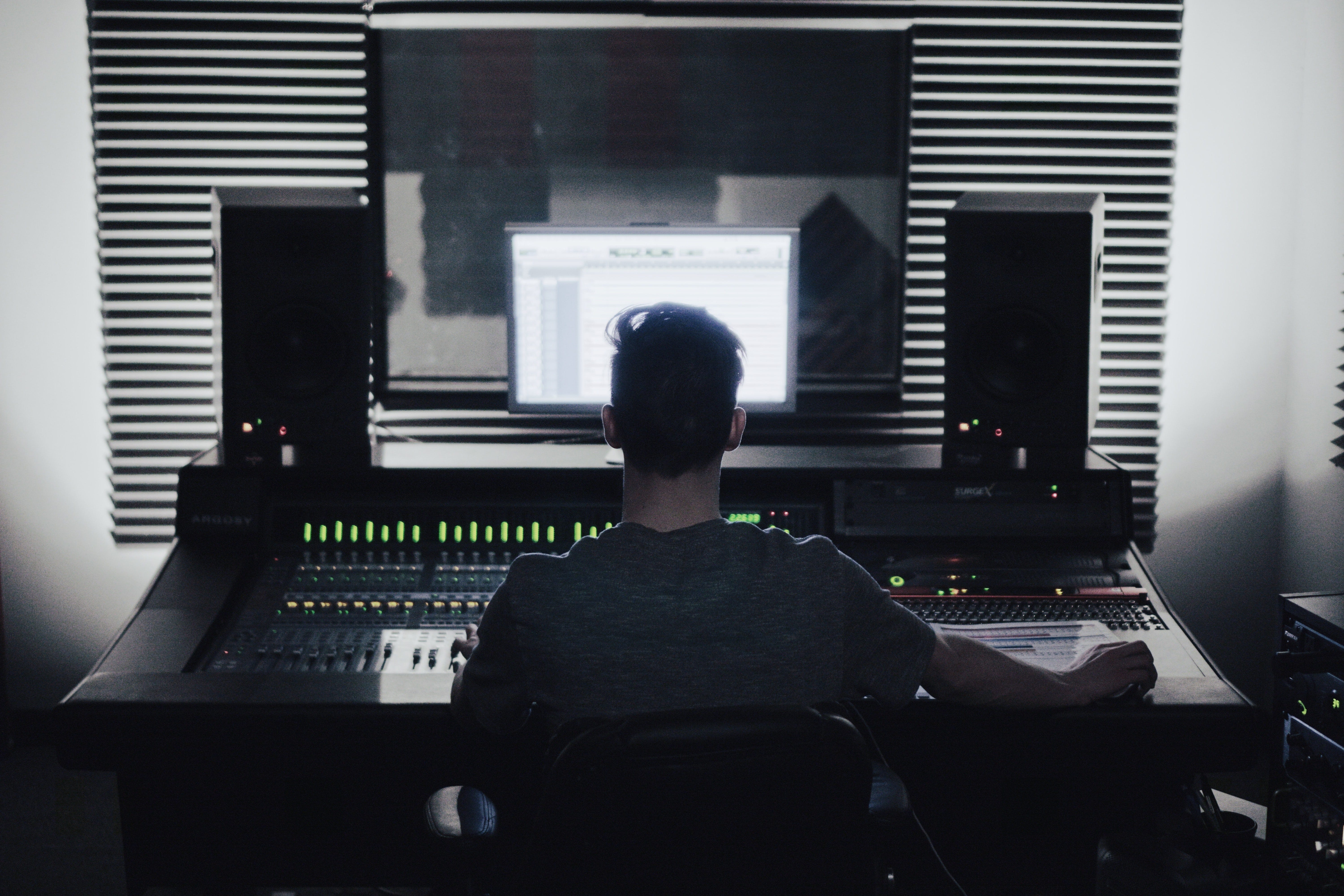 What makes us different?
We're always working on something. Most of the time, we're focused on getting results for our clients. But every so often we get the chance to experiment with new concepts and ideas.
Start with something delicious.
A little bit of what you fancy.
Fine produce, freshly prepared.